I have a heart for pastors, but why?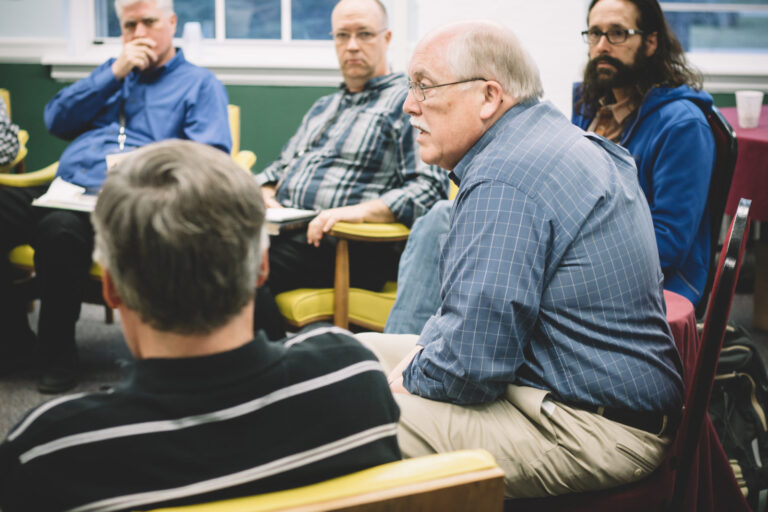 I've served as a pastor for over 40 years. I love being a shepherd. Not every minute, by any means, but I've never lost the sense of wonder that God called me. I cannot imagine a more cutting edge calling, nor work that matters more. But I've also wanted to quit and sell shoes. Once an elder told me, "Lee, you're depressed and angry and you need to do something about it."
The ministry can do that to a person.
I know, too, how toxic it is to measure our work by the size of our churches.
As I grew older I saw God using me to help other pastors, not with strategies or programs, but through two God-given gifts, encouragement (grace-giving) and wisdom, in speaking, leading small pastors' gatherings, writing, and befriending.
I got my spiritual start in a rural church in South Dakota. During my college years I started to think I might be well-suited to be a pastor. Then I got fired from my first job as a youth pastor and choir director. Nothing big. Just a short meeting where the pastor said, "I don't think this is working out," and that was that. Still shell-shocked, I started seminary a couple weeks later because I didn't know what else to do. A year later I came across the counsel, "If you can do anything other than be a pastor, do it." And I thought, "Oh, easy!" and I spent several years happily doing something other. Then God called me to be a pastor which I suspect had little to do with my suitability.
That was over 40 years ago. Since then I've served just three churches, all in the Evangelical Free Church, the first as an Assistant Pastor in Deerfield, Illinois, then as Senior Pastor for 14 years in Beaver Falls, Pennsylvania, and finally 22 years in Lincolnshire, Illinois. I step down from this position early in 2020 to focus my ministry attention on pastors.
Our church in the northern suburbs of Chicago constantly changes. I estimate that I've said hello and goodbye to around 1000 people in 20+ years. But our church has never gotten big—never averaging more than 200. But I've come to love the pastoral privileges that come with that size. I know everyone's name. I preach most Sundays, make hospital calls, follow up on visitors, and administer a boatload of details every week. Pastoring an ordinary-sized church was God's gift to me because I've learned to be shepherd.
Somewhere along the way, without really intending to, I became a writer. I've written over 50 articles for PreachingToday, Leadership Journal, and CTPastors (all part of Christianity Today, Inc.). They've published over 60 of my sermons in print and/or audio and more than 200 sermon illustrations. I compiled and edited the Pastor's Service Manual, giving pastors the "apt word" they need for weddings, funerals, baptisms, benedictions, and many other functions.
At the urging of Moody Publishers, I wrote Pastoral Graces: Reflections on the Care of Souls (2012) which won Leadership Journal's "Best of the Best" award that year in the category, "The Leader's Inner Life." That book gave me a chance to put into words my great love for the basic work of shepherding a flock of God.
My third book, Feels Like Home: How Rediscovering the Church as Family Changes Everything (Moody Publishers, 2019), is a philosophy of ministry focused on the environment of a local church as the household—the family—of God.
During 2020 I'm writing a weekly pastor-to-pastor letter for Preaching Today's 7000 subscribers.
I am honored to be an adjunct professor at Trinity Evangelical Divinity School, where I have taught "Introduction to Counseling Ministries" for many years.